TEAM
ARENSIA employs 400+ people in clinical operations, project management, quality assurance, management/administration, and business development/marketing. ARENSIA's leadership team has 10 to 25 years of experience in the pharmaceutical, academic, and CRO business.
ARENSIA has its corporate office in Düsseldorf, Germany, and clinical operations in Bucharest/Romania, Chisinau/Moldova, Tbilisi/Georgia, Sofia/Bulgaria, and Kyiv/Ukraine.
ARENSIA runs an office in Cambridge MA, USA, to support its US-based clients regarding project start-up activities, and an office in Vilnius, Lithuania with the role of administrative and IT support for its German Headquarters.
All ARENSIA's subsidiaries are owned 100% by ARENSIA Germany.
ARENSIA has the ability to manage complex exploratory clinical trials for which our experienced medical staff can handle challenging logistics and highly scientific protocols. All ARENSIA team members are comprehensively and regularly trained in working according to ICH-GCP.
Each ARENSIA employee has an extraordinary level of dedication to the values and commitments of the company. Over the last 5 years, the staff turnover rate at ARENSIA stayed below 3%.
A dedicated project manager and a responsible business development - as a key account - are assigned to each project, as main communication channels between Sponsors/collaborators and the involved ARENSIA departments.
We guarantee a high personal commitment to all ongoing clinical trials which is enabled by our flat organization and short decision ways.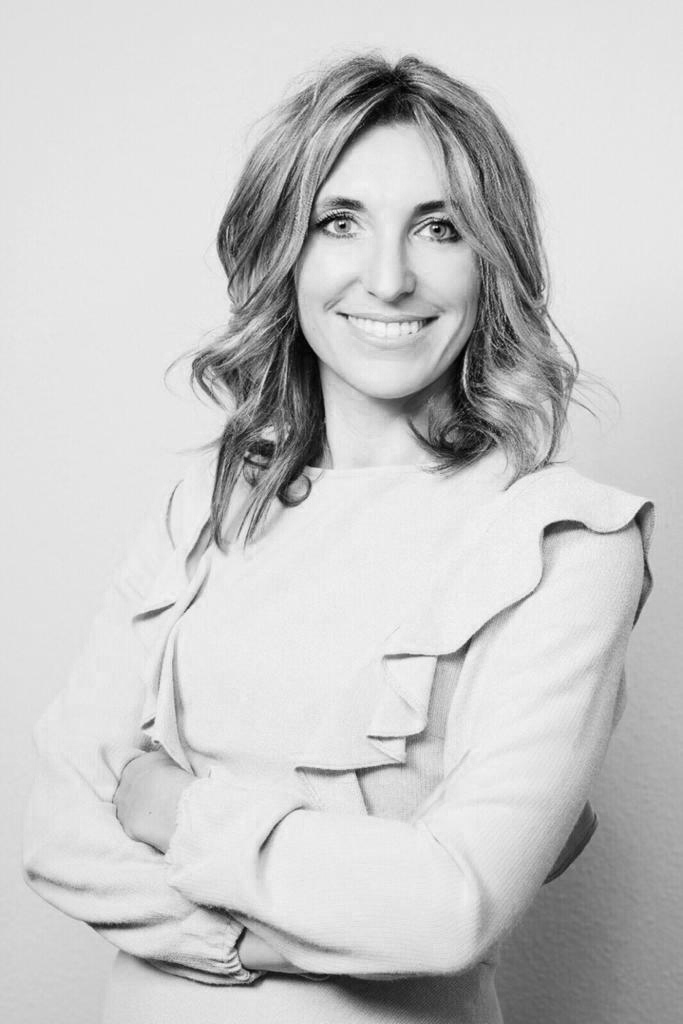 Dr. CLAUDIA HESSELMANN
Co-founder, Managing Director
Claudia Hesselmann PhD, chemist and economist by training with a PhD in molecular biology, has over 20 years of expertise in early phase drug development. At age 28, she became CBD and Marketing Director, member of the board, and authorized signatory of the largest privately owned Early Phase CRO of Germany. Soon after, she co-founded her first co-owned company, and a few years later co-founded ARENSIA together with Dr. Jochen Kraatz. Her well-nurtured network encompassing the whole world of Clinical Research is filled with the most renowned names of global pharma R & D. A passioned and committed advocate of first patients and then clients, Claudia is incessantly working on innovative approaches, which are enabling substantial acceleration of the drug development process, and are facilitating in this way faster patients' access to novel medicines.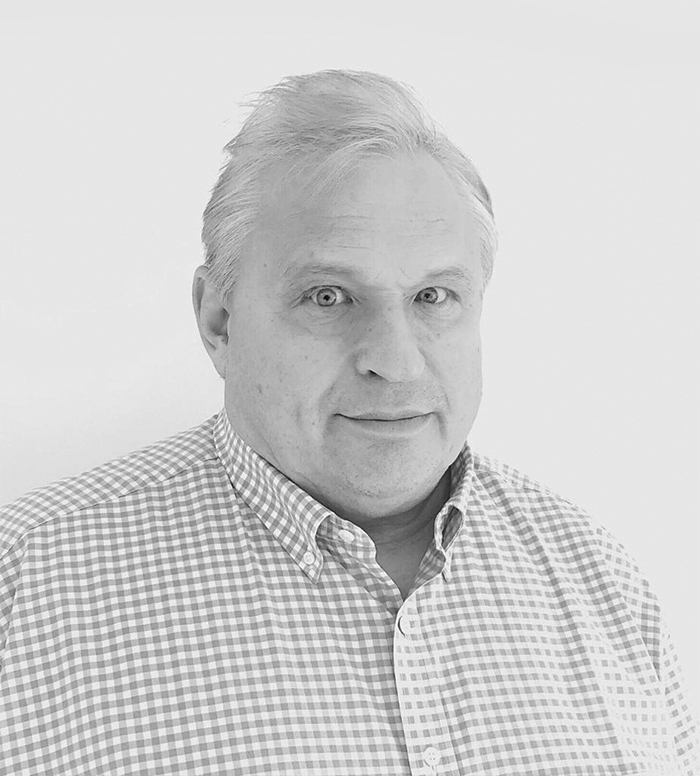 Dr. med. JOCHEN KRAATZ
Co-founder, Managing Director
Dr. Jochen Kraatz MD is a pioneer of clinical research in Central and Eastern Europe. Shortly after the fall of the Iron Curtain, he was opening the gates of clinical research in countries of the former Eastern Bloc, making innovative therapies available also to their patients for the first time. Today, Jochen is looking back on nearly 40 years of experience in the field. A born entrepreneur leading his own companies, a cardiologist and ER specialist by training, Jochen also held top management positions in several renowned CRO's. Jochen co-founded ARENSIA together with Dr. Claudia Hesselmann. Chief Medical Officer in addition to being General Manager, he is a resolute defender of patients. He remains a visionary innovator passioned by the power of medical research to improve people's lives, and never shies away from ventures which others deem impossible, to prove them wrong.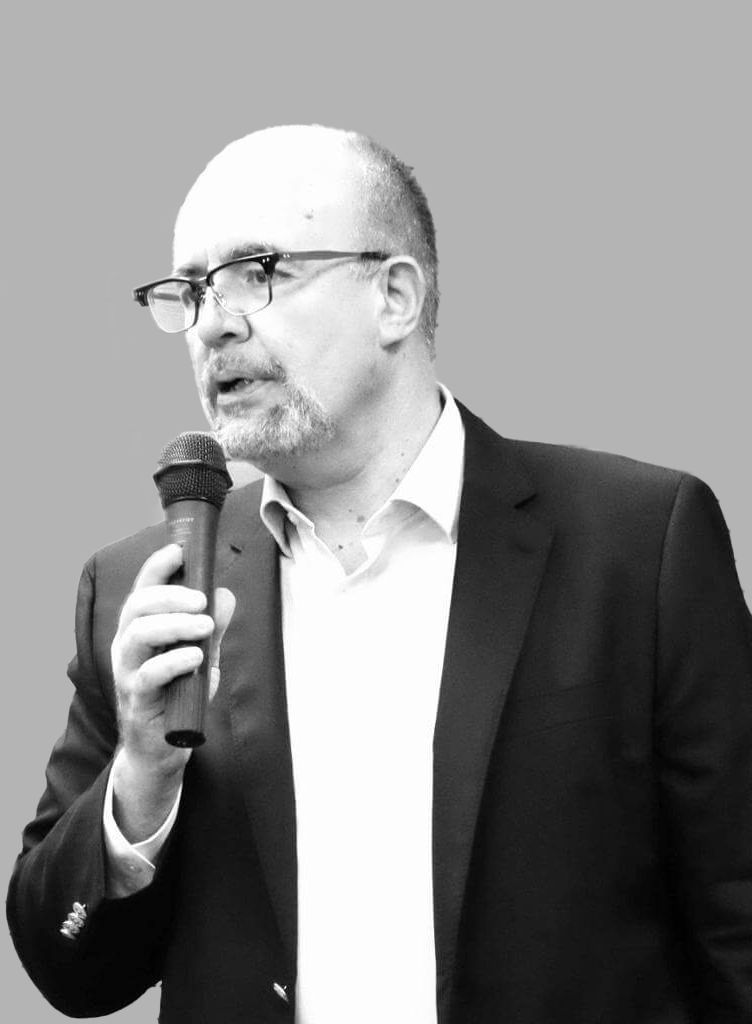 ARMIN HESSELMANN
Managing Director & Chief Operating Officer
His 20+ years in a giant US corporation covering management roles in Operations, Lean Management, and HR in Germany, France, Russia, and Romania perfectly prepared Armin to lead the expansion of ARENSIA Operations to new geographies while driving them to the next level of Operational Excellence.
He is an alumnus of RWTH Aachen, Germany, and an expert in startups.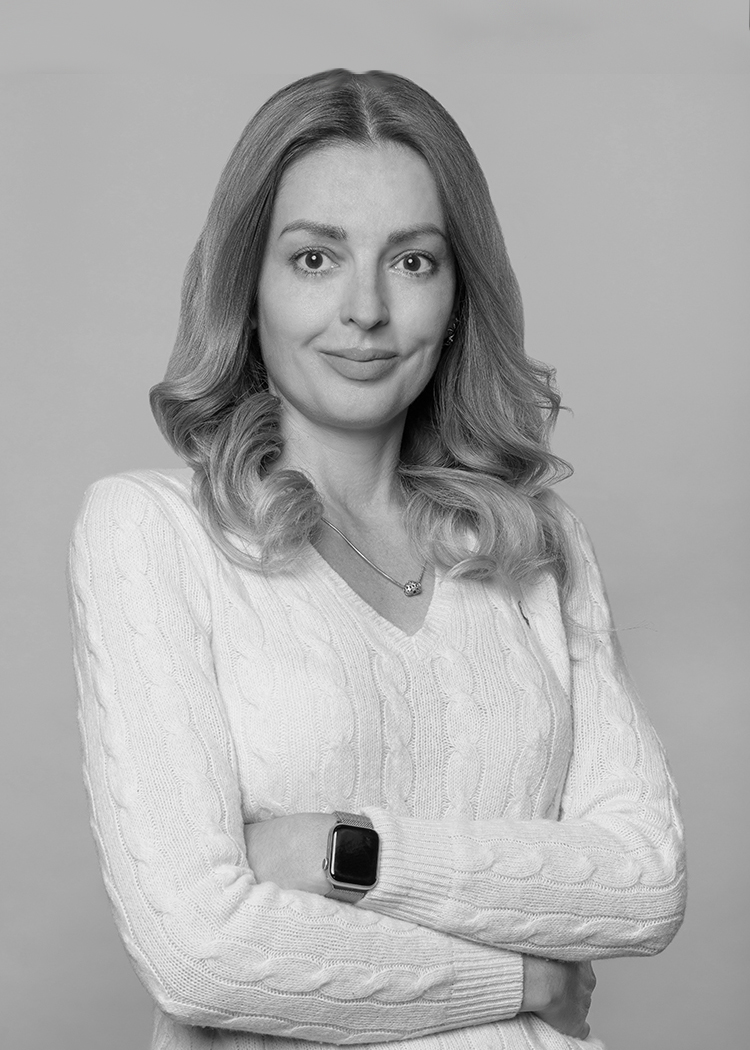 Dr. med. NELLI GHICAVII
Country & Site Manager Chisinau, Moldova. Director Corporate Development Europe
Dr. Nelli Ghicavii is the longest serving Country Manager at ARENSIA. A cardiologist by training, she started up the outstandingly disciplined and highly committed Moldovan branch of ARENSIA in 2010. Nelli has a solid background in late phase clinical trials, and has expertise in all aspects of early phase drug development process. This is why Nelli is also Director Corporate Development for ARENSIA Europe, i.e. the owner of ARENSIA Operational Excellence program for Clinical Operations, standardizing procedures between ARENSIA Clinics. One important aspect of this corporate role is that new hired medical personnel of all sites must pass a qualification under her personal supervision in Moldova. As outstanding a doctor as she is a leader of people and of business, Nelli combines her activities as medic, study investigator, Country Manager, and Director Corporate Development. Having dedicated herself to bringing science into practice, Nelli is constantly finding new solutions that will improve patient lives through innovation, and whenever possible she is simultaneously raising the bar of expectations for all of ARENSIA.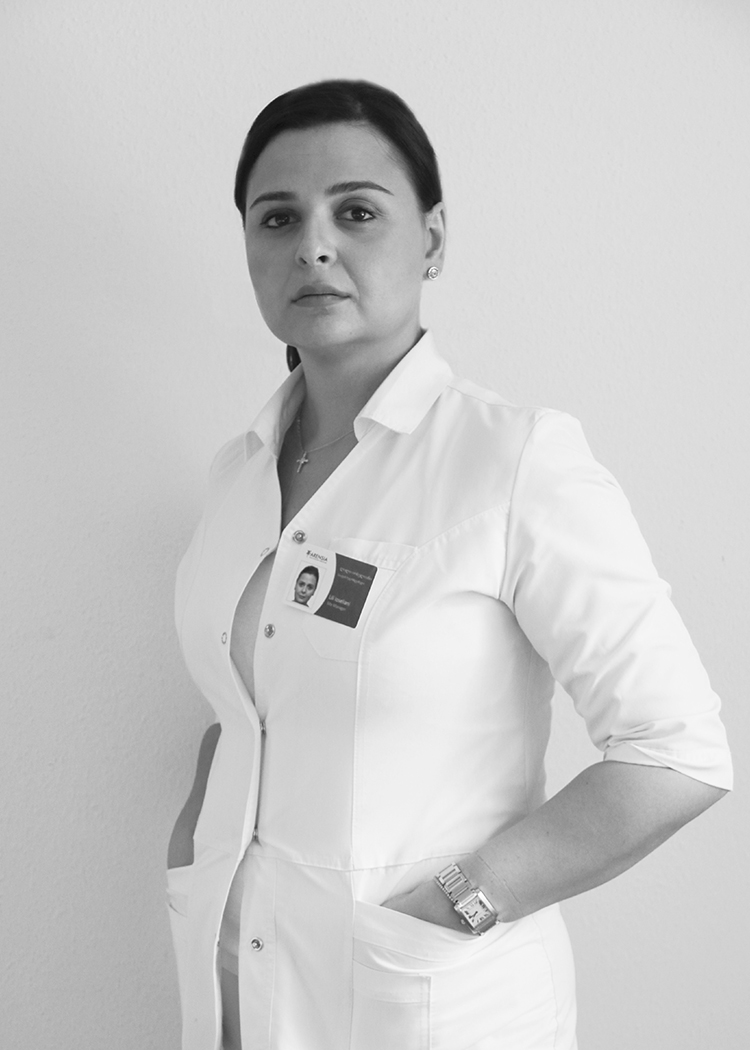 Dr. med. LILI IOSELIANI
Country Manager Tbilisi, Georgia
Dr. Lili Ioseliani is the Site Manager of ARENSIA Clinic Tbilisi, which she started up in 2014 - building, equipping and staffing it. A radiologist by training, Lili started in the CT department of the leading private clinic in radiology and diagnosis in the Caucasus, then joined clinical research some 10 years ago. She then worked for one of the largest international CRO's in Georgia, where she conducted trials in various indications, mostly late stage. With her extensive network in all of Georgia, not just in the medical field, Lili is a consummate expert of the Georgian health care market, Georgian society and its business world. This enabled ARENSIA Georgia to be under Lili's lead as a driver of clinical research innovation in Georgia, while achieving a record number of "firsts" on the way to bringing novel treatments to patients.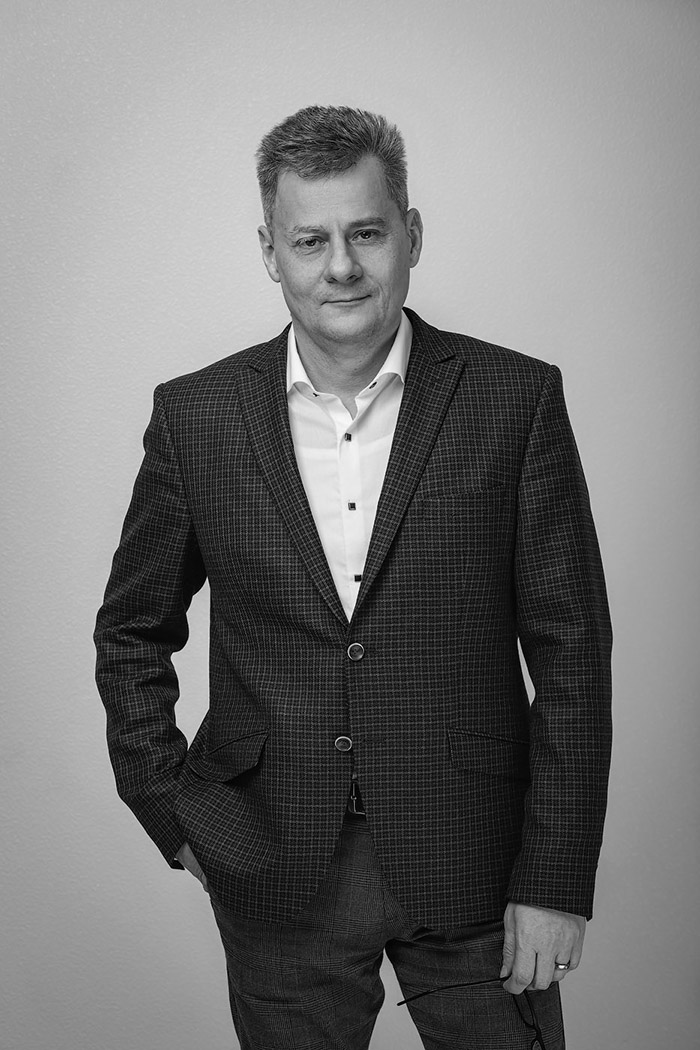 Dr. med. EVGENY LEVENKO
Country & Site Manager Kyiv, Ukraine
Evgeny Levenko MD, PhD, specialist in cardiology is the Country Manager, Ukraine. Evgeny leads ARENSIA activities in Ukraine, which primarily take place in the two ARENSIA Research Clinics located in Kyiv, Ukraine. Evgeny led the building, equipping and staffing of the largest ARENSIA Clinic worldwide to-date. With over 20 years of experience in Clinical Research, Evgeny has extensive experience in leading, planning (project management), conducting, as well as supervising in more than 80 studies of phases I – III of all degrees of complexity and size. Prior to joining ARENSIA, Dr. Levenko worked in the Ukrainian branches of several international CRO's. Under Evgeny's lead the organization of ARENSIA Ukraine, youngest among ARENSIA's family of nations, is growing exponentially in capabilities, size, and scope.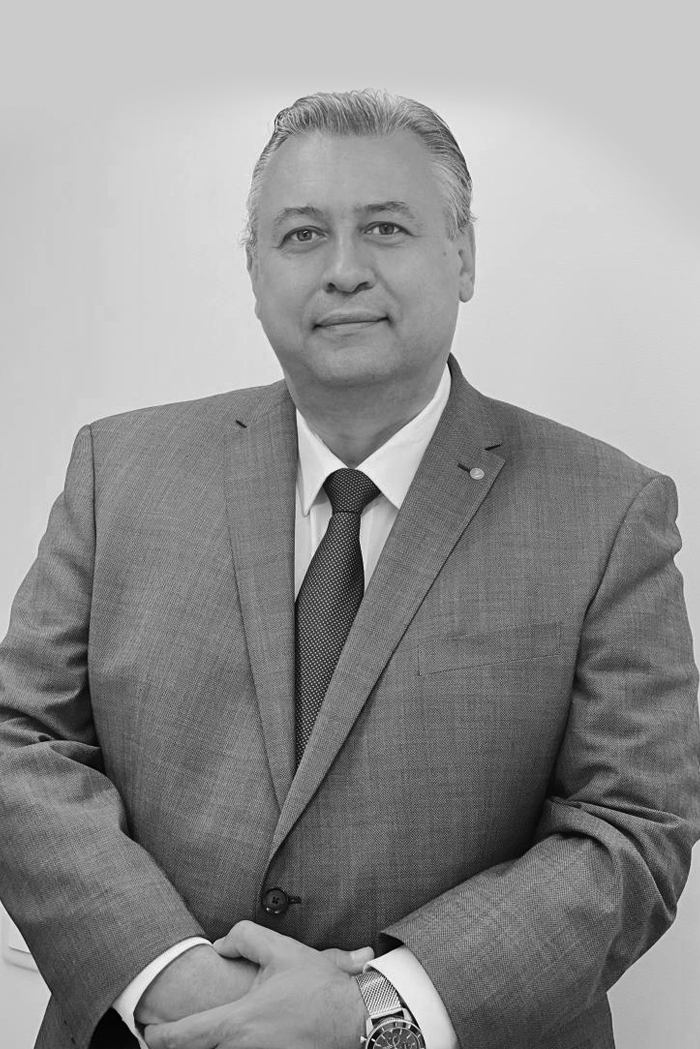 Dr. med. LAURENTIU DASCA
Country Manager Bucharest, Romania
Dr. Laurentiu Dasca is a Senior Healthcare Executive, driven by vocational medicine.
Medical Doctor with seniorship doctor in Emergency Medicine, he graduated an EMBA at Viena University in 2012, and during the last 10 years, he became a Senior Healthcare Executive with measurable accomplishments in healthcare economics, general management of clinics, hospitals, and medical operations.
His experience is more than 20 years of progressive management roles on behalf of demanding healthcare groups with wide European reach and advanced business requirements & standards.
People manager and developer, he is a valued medical business adviser, team builder, and acknowledged communicator with recognized results in aligning resources to business objectives. To fulfill his management skills, Laurentiu gets a Diploma in Project Management, Quality Management and Risk Management of Healthcare Organisations, and Multi-Systemic Coaching. Since 2019, he is a member of the US College of Healthcare Executives.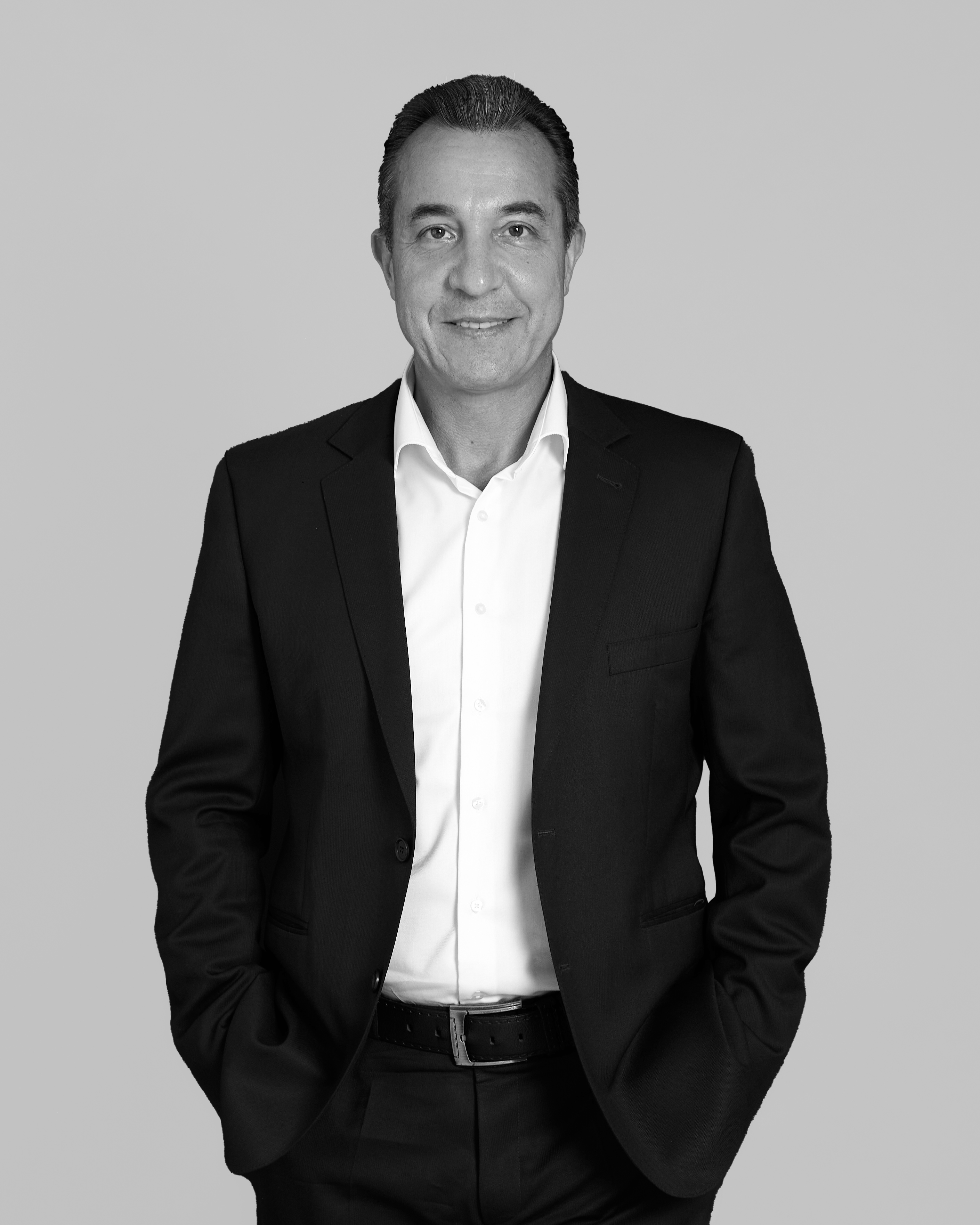 Dr. med. MILAN MIRONOV
Country Manager Sofia, Bulgaria
Dr. Milan Mironov is a professional with more than 20 years of managerial experience in the pharmaceutical industry. An emergency doctor by training, Milan also has an MBA in healthcare management and a master's in finance. He has worked with some of the biggest Pharma companies, where he gained expertise in business organization and people management. Milan also has extensive international experience that has helped him to build his leadership skillset in multicultural, sensitive, and complex environments.
He has created a unit with state-of-the-art equipment in Bulgaria. Milan assembled a team of professionals with high expertise in their areas who are dedicated to deliver the best quality service.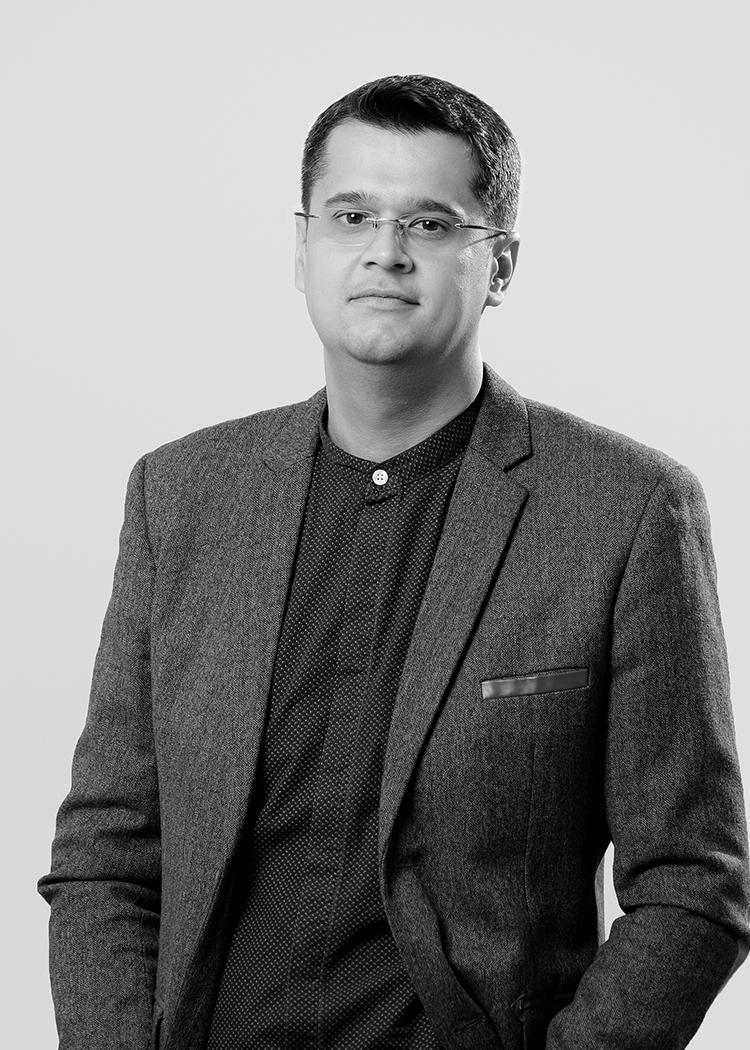 Dr. med. SORIN VISAN
Director International Project Operations and Director COVID 19 Program
Dr. Sorin Visan, medical doctor with a master's degree in biostatistics, has 12 years of experience in clinical research and is part of ARENSIA starting lineup. Sorin started as a project manager, a position in which he excelled. His distinction made it so that as of 2013, Sorin has started supervising project operations and project management activities at ARENSIA, ensuring that projects are delivered following ARENSIA guidelines within the designated timelines and to the level of quality expected by clients. In his role as Director International Project Operations, Sorin leads, coaches, and qualifies the select number of international project managers, as well as the many site coordinators in ARENSIA Clinics.
The new role of Program Director for COVID 19 studies became necessary with the large number of trials and patients in this indication entrusted to ARENSIA. Sorin's experience, extensive know-how, analytical thinking, and passion make him suited like no other to summon the best in ARENSIA when up against COVID 19, so that we can deliver at the top of our capabilities in this decisive battle.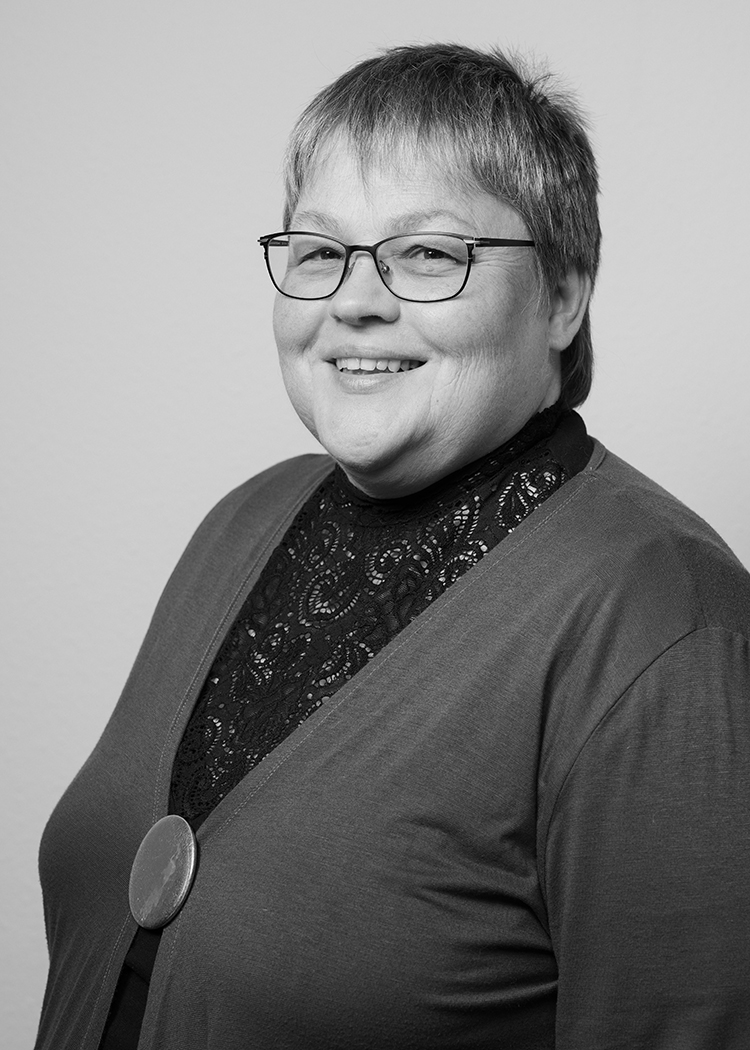 Dr. ANGELA BISCHOFF
Director Clinical Operations
Dr. Angela Bischoff, another member of the starting lineup of 2010, is a scientist through and through. With a PhD in Clinical Pharmacology at the University of Essen, Angela has contributed to numerous scientific papers. She was also a Lecturer and Tutor in University of Essen and in University of Bochum. With over 20 years in early phase drug development, Angela led project management departments, has been QA Director, and is now ARENSIA Clinical Operations Leader. Research sponsors and authorities are considering Dr. Bischof's inputs to challenging study designs, as well as to various questions of Clinical Research practice and theory, as very valuable and are asking for her input. Medical team staff including study physicians, nurses and pharmacists are guided and supervised by Angela, and most Project Managers of ARENSIA were trained by her and consult her whenever they encounter "unknown territory".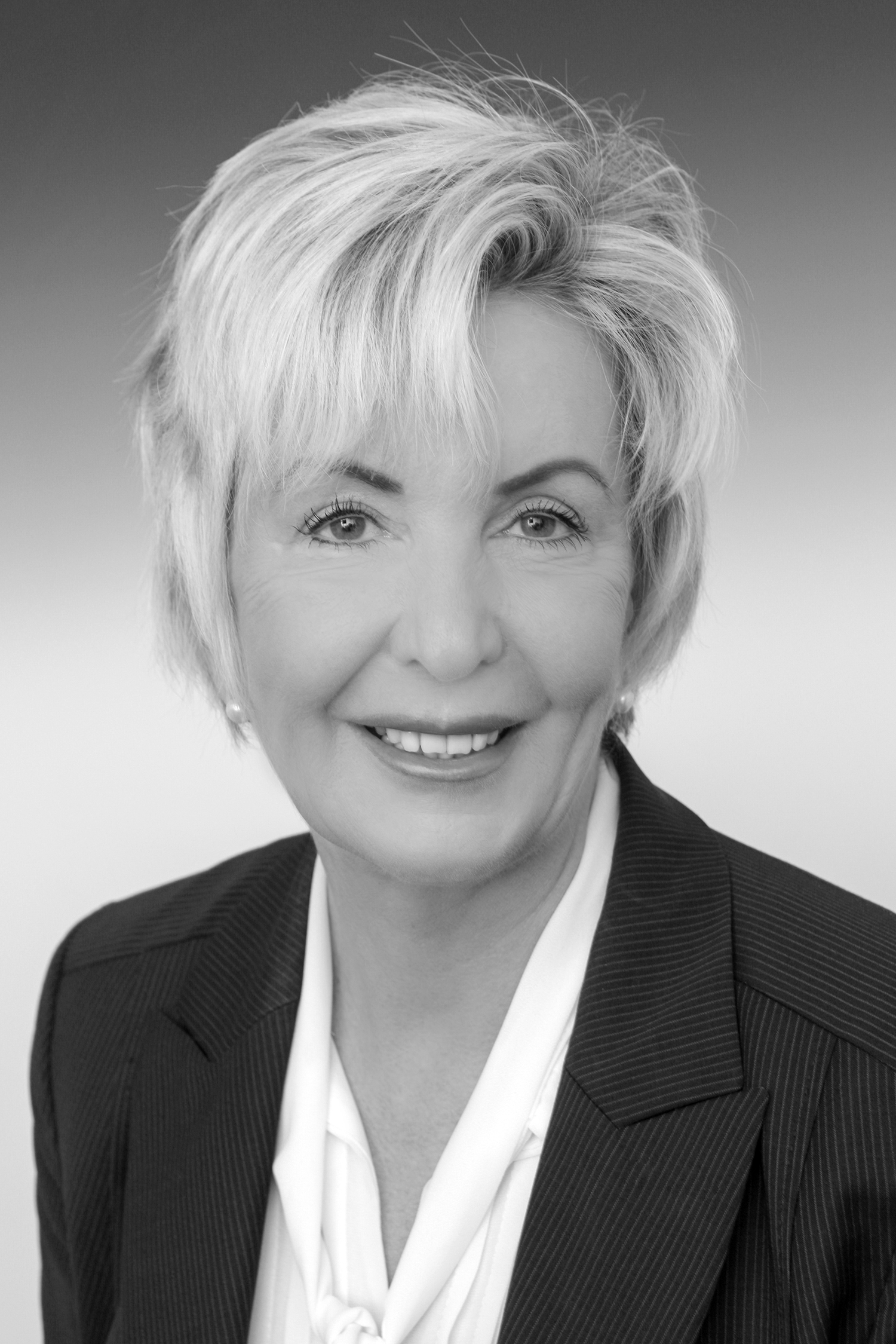 GABI HOYER
Director Client Relations
In over 25 years of early phase drug development, Gabi Hoyer is looking back on a multitude of highly successful roles in all fields of activity, from leading people conducting studies in the clinic over contracting and Client Relations, to Business Development and Marketing. Before joining the starting lineup in 2010, Gabi has held management positions in large pharma, as well as in various CROs working in Western and Eastern Europe. Gabi can also implement complex clinical protocols with novel compounds in healthy volunteers and patients, and launch hospital phase I units in different countries, or capture the full attention of a conference with a speech on the state of the global business.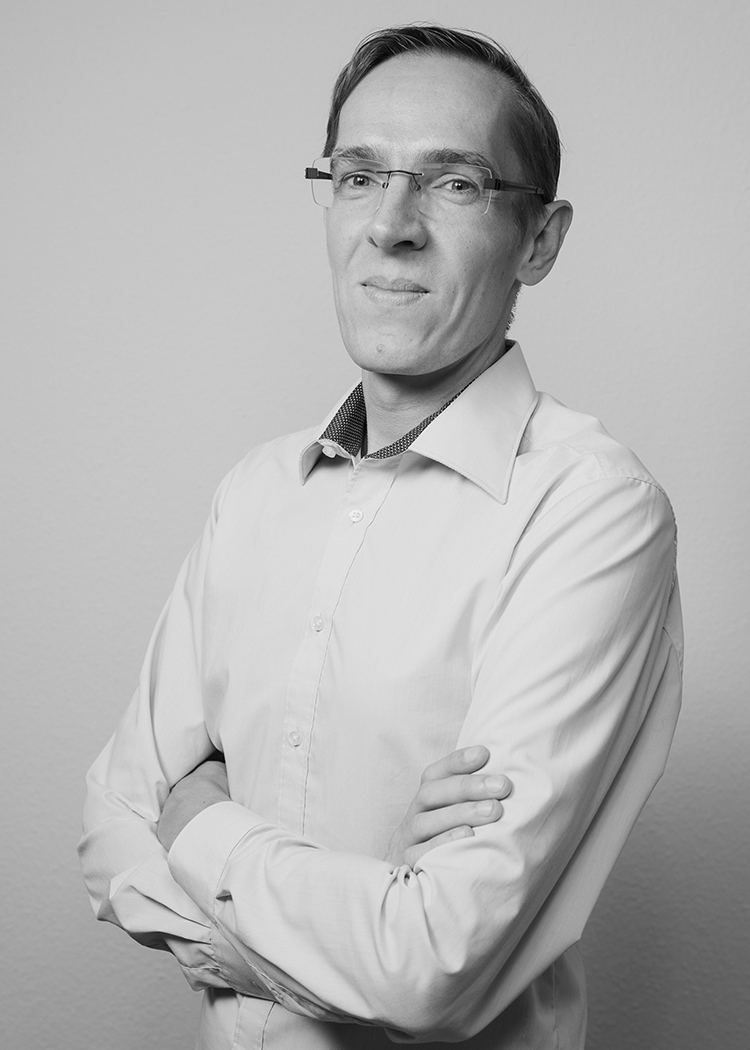 ANDRE SCHILDERINK
Director Project Finances & Contracts
Andre Schilderink, Director Project Finances & Contracts started his career in the banking system working for one of Germany's largest banks. Andre graduated in economics in both Germany and the US. With 14 years of expertise in early phase drug development, he is an expert in all contractual and financial aspects of clinical studies, as well as of the Eastern European marketplace and of the global Clinical Research business. Andre was part of the starting lineup of ARENSIA in 2010, having joined from Day 1.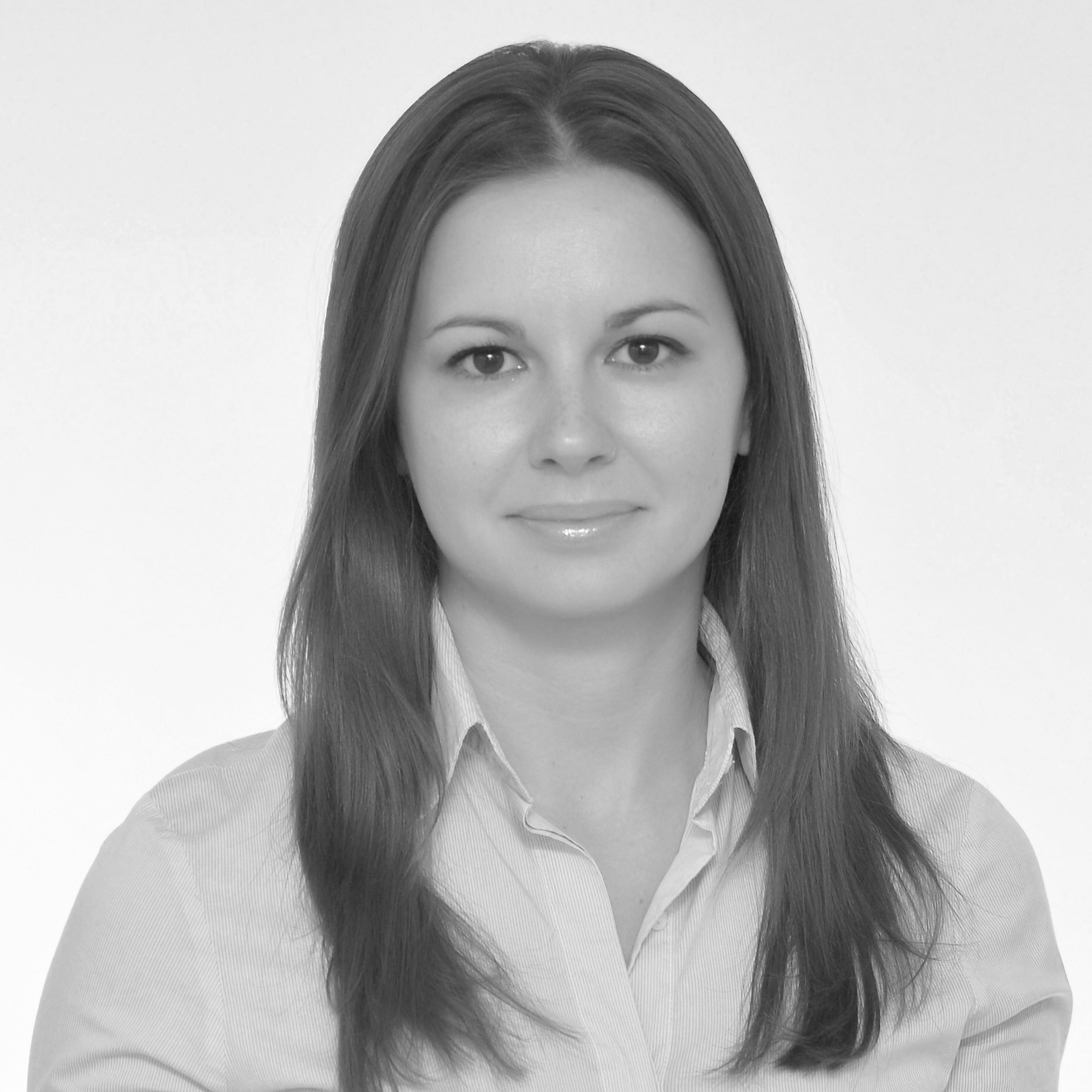 TATIANA EIDUS
Director Corporate Development, North America
Tatiana Eidus received her Master's degree in Biophysics from Moscow State University. Entering Clinical Research over 10 years ago, Tatiana is experienced in all operational aspects of setting up and managing Phase I-III trials across Europe and the US. Prior to joining ARENSIA, Tatiana worked out of Moscow for leading pharmaceutical companies. Primarily focused on early stage exploratory programs, she conducted trials in various disease areas. In her current role as Director Corporate Development and Leader of ARENSIA US activities, based at ARENSIA´s office in Boston, MA, Tatiana is highly valued by ARENSIA's US clients a.o. for her supervising cross-functional coordination throughout study planning, start-up, and execution.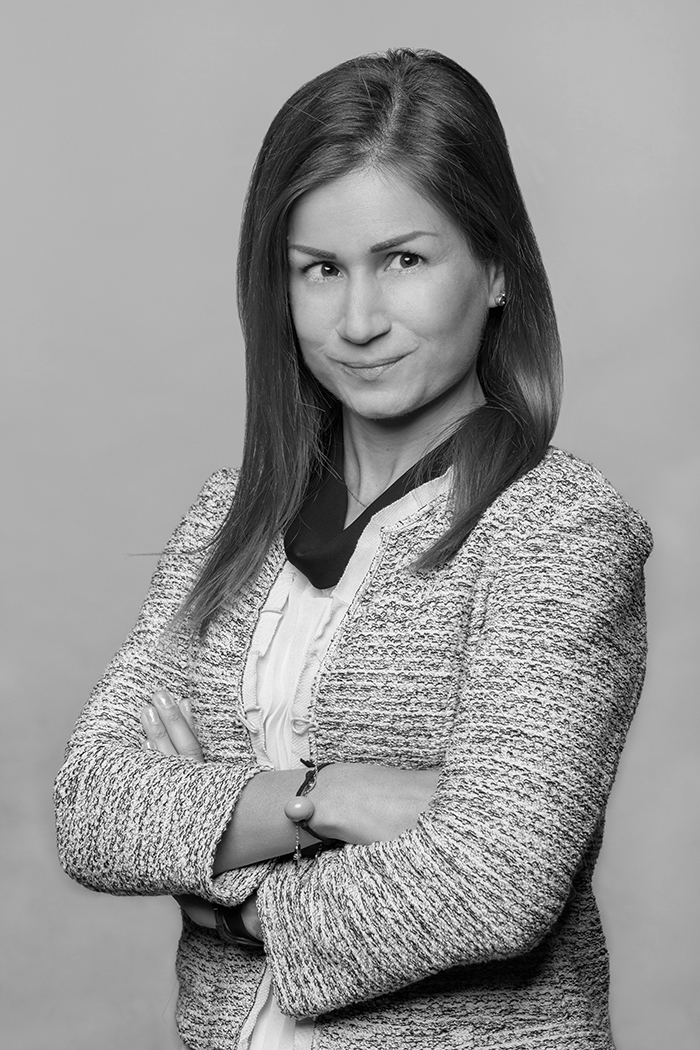 Dr. med. EUGENIA PROHIN
Manager International Clinical Operation
Dr. Eugenia Prohin is psychiatrist by training and a remarkable scholar. Since very early in her career, Eugenia got involved not only in clinical work, but also in teaching, research projects including those with international partners, and in the development of national guidelines and treatment protocols. Her passion for scientific development was key in her decision of dedicating herself to clinical research, and in 2017 she became lead investigator in neurosciences at ARENSIA. Aside from her lead specialty, Eugenia is also an expert in pharmacology, immunology, and oncology. She has qualified specialization courses from Harvard University in Pharmacology, Immuno-Oncology and Cancer Genomic, and also completed the School of Neuropsychopharmacology (ECNP, Oxford University). Eugenia is currently in the process of obtaining a PhD from Charles University in Prague. Her medical knowledge together with her interest in excellent scientific methodology, as well as her understanding of various patient populations and their specifics make her a highly valued partner for clinical trial protocol development. At the side of Dr. Bischoff, Dr. Prohin coordinates Corporate Clinical Operations (CCO), bringing together Medical Directors of all ARENSIA Clinics to develop and maintain the highest standards of quality in clinical research, and align how we apply these standards in detail to every clinical trial conducted in ARENSIA Clinics. Simultaneously, CCO working groups are perfecting existing solutions and are identifying and implementing new ones.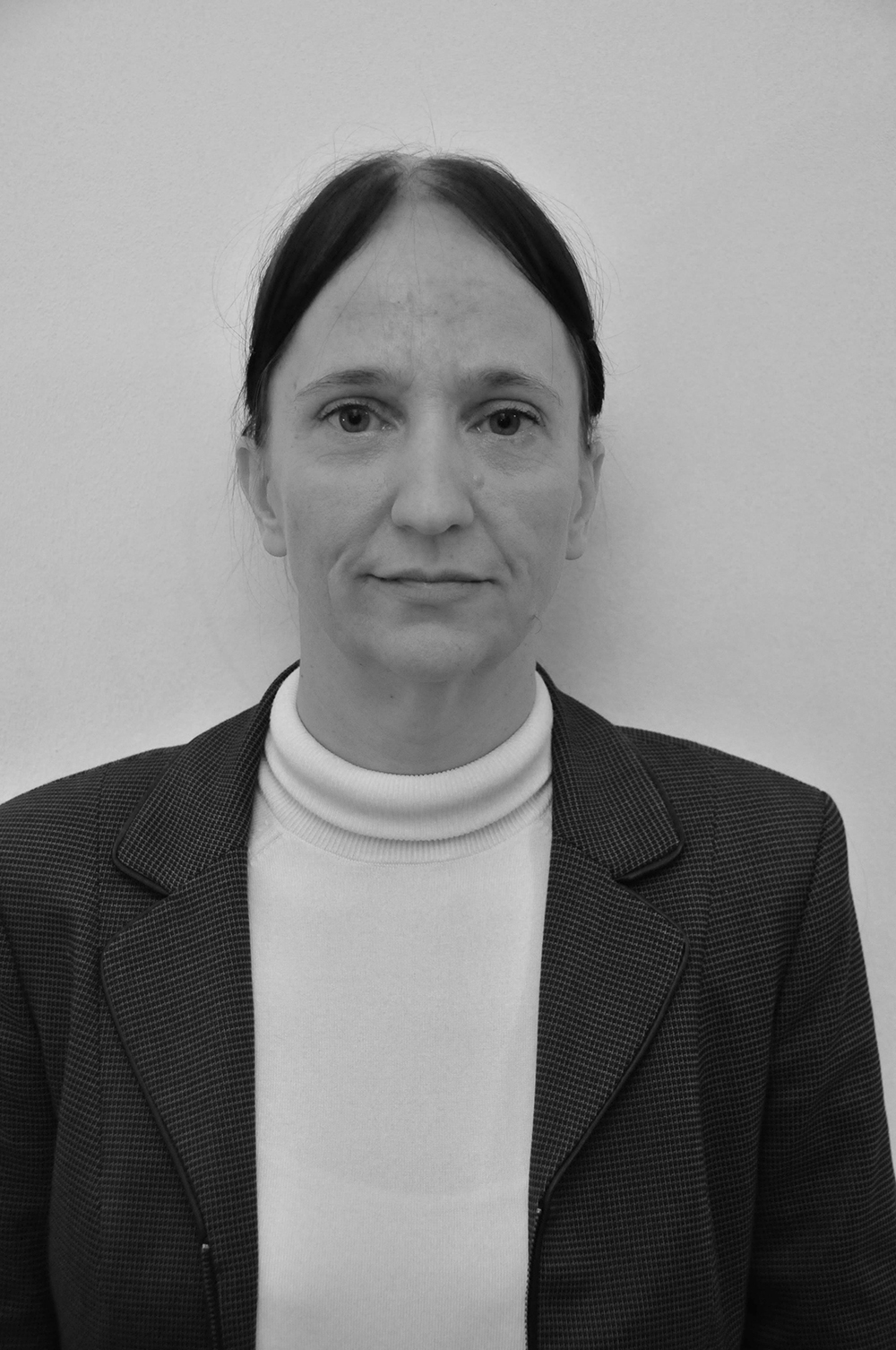 IOANA GHINESCU
Director Corporate Finance
Ioana Ghinescu, MBA Finance & Strategy from the US, joined ARENSIA as Director Corporate Finance with professional experience of 20 years in two large multinationals, her final assignment being in Paris. She is a results-oriented Finance Manager, delivering a consistent track record of business and organization accomplishments. Ioana has a diverse skill set acquired in assignments with broad geographical scope and business/functional scope, including accounting, corporate finance, profit forecasting, financial analysis, and cost control. This is complemented by her in-depth expertise in systems implementation, change management, organization design, and development. A client-oriented business leader with a strength in developing people and organizations, as much as she is an expert in international Finance, Ioana is leading a.o. ARENSIA's speedy rollout of SAP business software.