UKRAINE RECOVERY CONFERENCE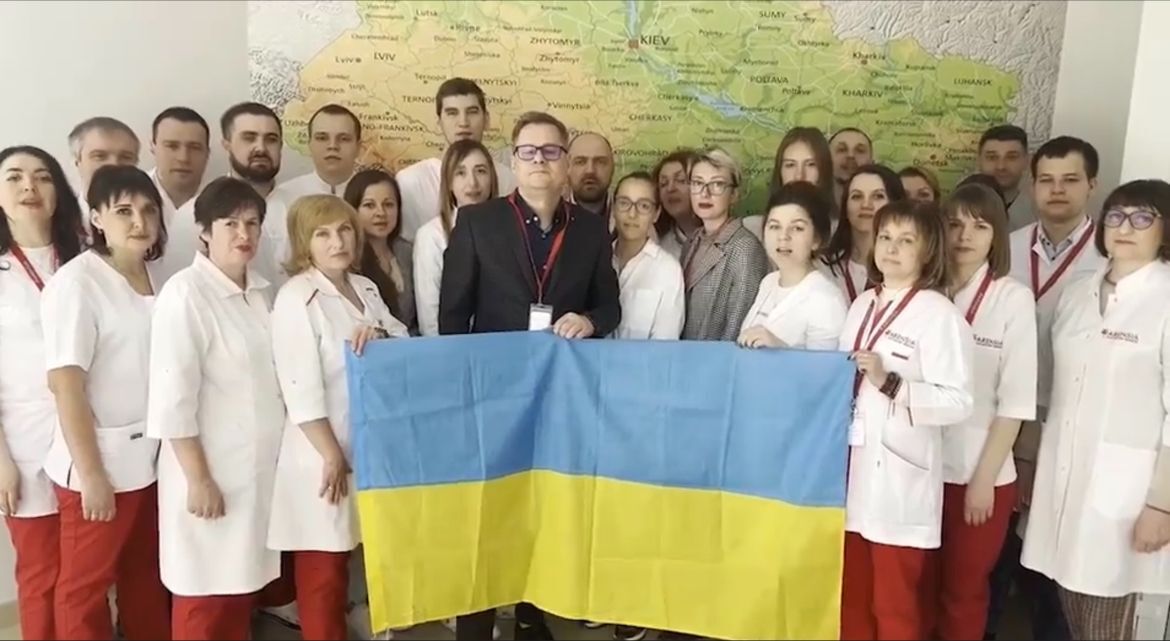 ARENSIA stands with Ukraine! - from day one of the Russian invasion back in February 2022. Not with words, but with deeds! We are proud that the phenomenal resilience and courage of our Ukrainian team and the support of all ARENSIA made it possible to help hundreds of Ukrainian patients!
At the two ARENSIA clinics in Kyiv, over the last 18 months, patients continued their treatments, and new studies kept offering access to novel therapies were initiated. We are thankful to our partners, biopharmaceutical companies which trusted and supported us on this journey with exceptional win-win-win results!
Today, our CEO, Dr. Claudia Hesselmann, and our Country Manager of ARENSIA Ukraine, Dr. Evgeny Levenko, are honored to participate in the Ukrainian Recovery Conference in London at the invitation of the Ukrainian and United Kingdom governments. An impressive delegation of world leaders is present at this event, showing an unprecedented collective effort and unlimited commitment to the reconstruction of Ukraine, encouraging the private sector to invest in reconstruction efforts by paving the way for a free and strong Ukraine to achieve full membership in the European Union.
ARENSIA remains committed to our Ukrainian patients and staff, and we are exploring opportunities to further expand our clinics!
21.06.2023