PHARMACEUTICAL FORUM CLINICAL TRIALS IN UKRAINE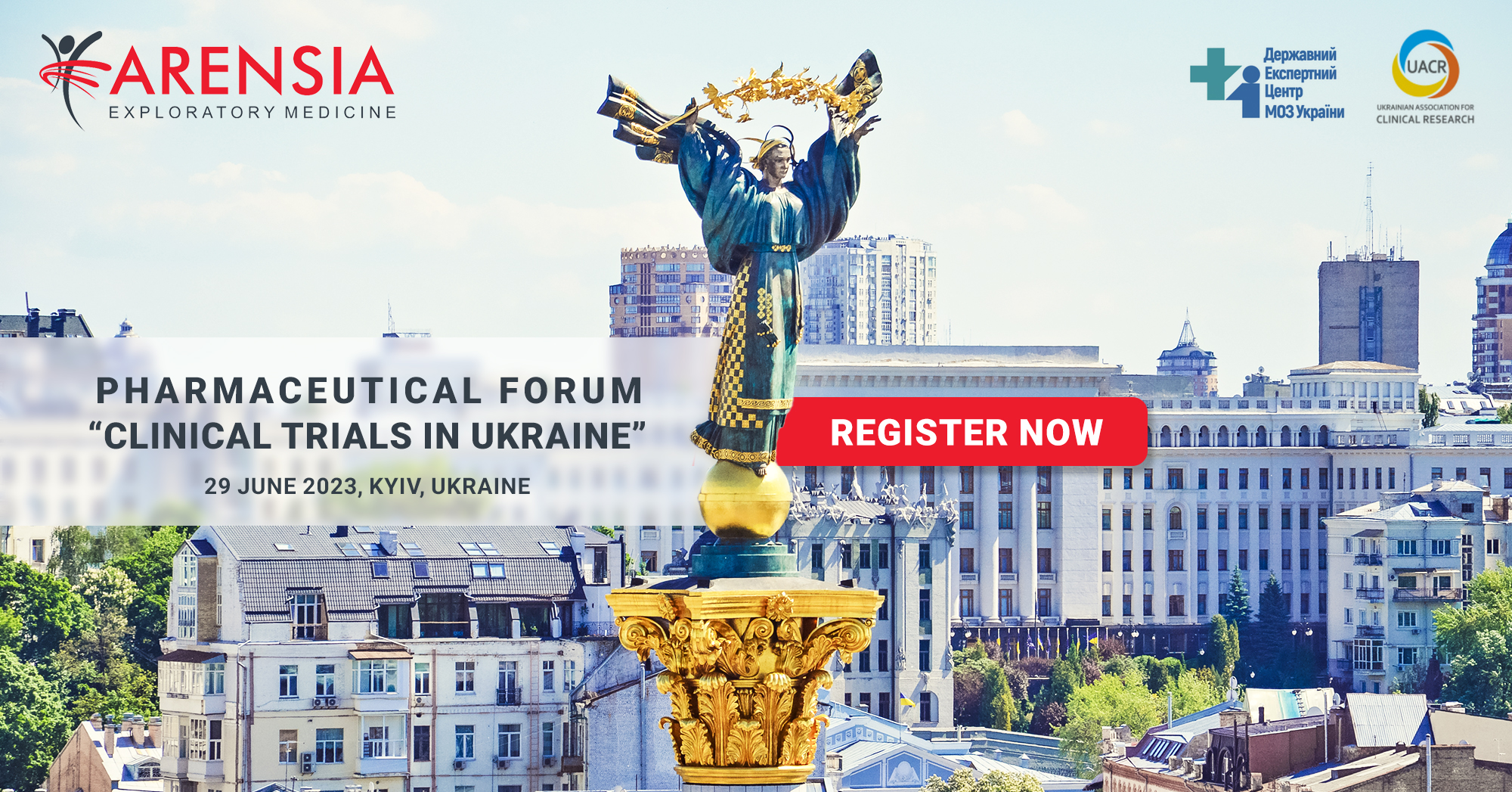 ARENSIA is thrilled to exhibit in person at the "Clinical Trials in Ukraine" conference, taking place in Kyiv on Thursday, June 29.
As part of this conference, an exclusive online session is scheduled at 15:30 (GMT+3) aiming to provide insights into the current clinical trials landscape in Ukraine, business continuity lessons, and the advantages of placing new studies in Ukraine.
Esteemed speakers from the health authority, pharmaceutical sponsors, CROs, research sites, and vendors will share strategic, operational, and regulatory perspectives on the clinical research landscape in Ukraine based on real-life experiences. This includes current success stories of launching new clinical trials in Ukraine e.g. enrolling participants and achieving operational excellence.
Learn more about the session agenda at https://lnkd.in/edEPhR_v
Secure your FREE spot: https://lnkd.in/eZp6J5yv
20.06.2023