INTERNATIONAL CLINICAL TRIALS DAY, 20 MAY 2021
As never before in history, millions of doses of life-saving vaccines have been developed and administered around the world in record time to fight the COVID-19 pandemic. Such an extraordinary achievement by scientists and medical professionals would not be possible without clinical trials.
On International Clinical Trials Day, ARENSIA congratulates all patients and all professionals who contribute to the clinical trials for their courage, dedication, and immense commitment to improving public health!
ARENSIA is proud of its work in clinical research and is privileged to have a talented team who goes above and beyond to ensure patient prosperity and the fastest progression of our projects.
We stay fully devoted to bringing valuable contribution to medical breakthroughs that save and change lives all over the world!
Good luck and stay healthy!
Dr. Claudia Hesselmann, PhD
Co-founder & CEO
ARENSIA EXPLORATORY MEDICINE GMBH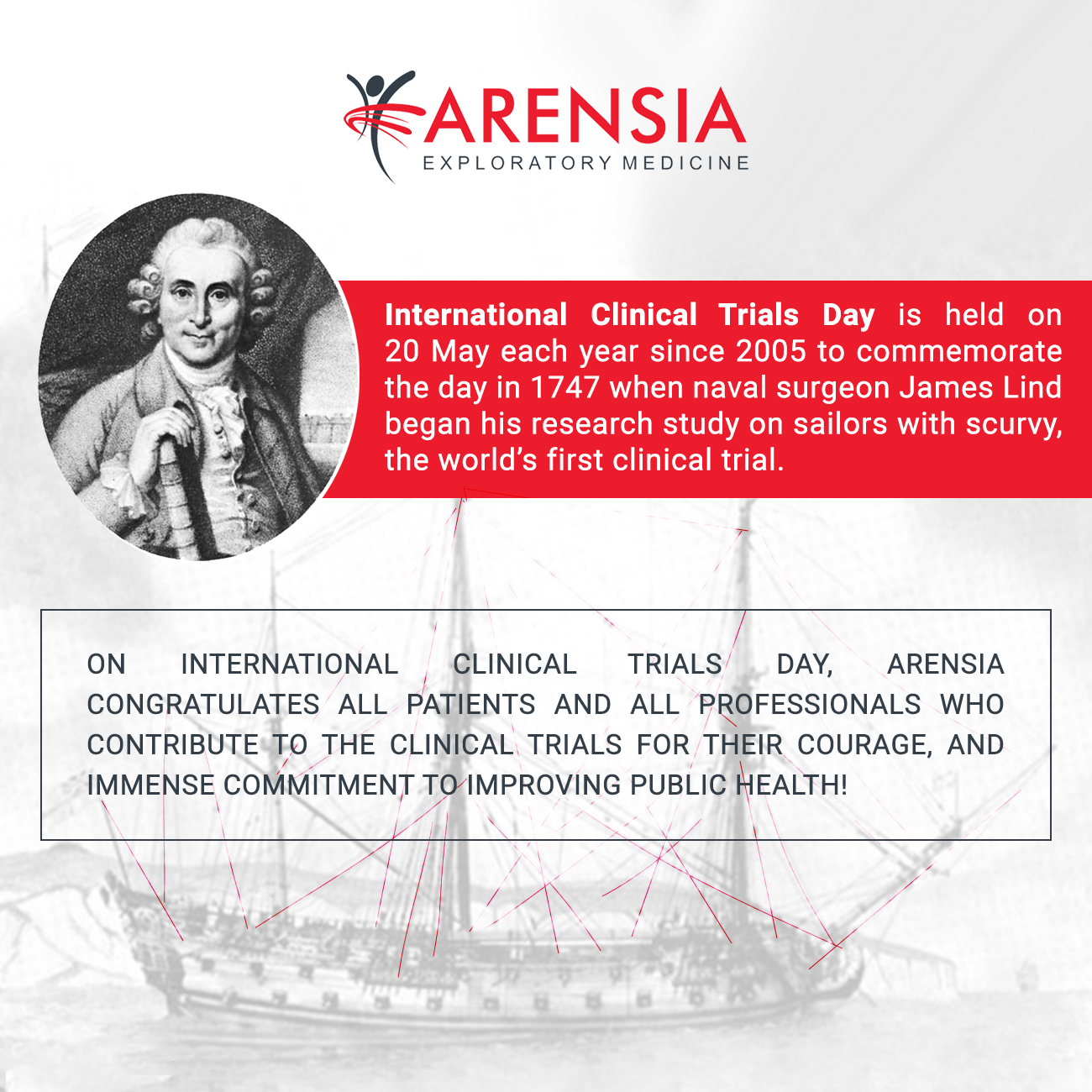 17.05.2021