ARENSIA SEASONS GREETINGS
We are leaving behind a difficult 2020 and we remember all those who suffered or succumbed to its challenges.
Never before has mankind looked with greater hope to medicine, especially to pharmaceutical R&D, to save our way of life.
Medics and nurses inspired through courage and devotion. Scientists and investigators working around the clock brought us cures and vaccines in record times, forcing an end to the pandemic.
We look at 2021 with weary eyes but defiant spirit, and with hearts full of hope that it shall bring us victory and light. We will get our lives back through our hard work!
ARENSIA wishes you and your loved ones peace, health, happiness, and prosperity in the coming New Year!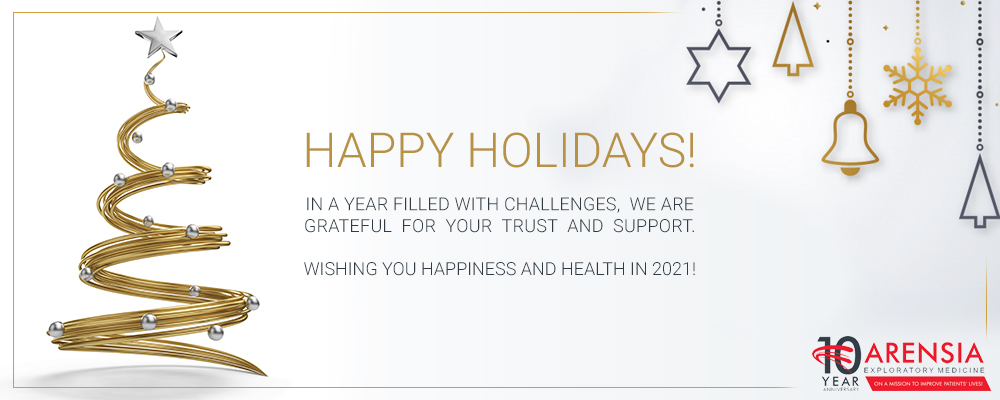 23.12.2020