Our Events 2019
Every year ARENSIA in a partnership with Proventa International organizes a range of events in the USA and Europe, with one goal - to share experiences about Early Clinical Trials.
Industry leaders gather for one-day round table discussions to exchange their visions of paradigm shifts in Early Clinical Development already unfolding or soon to happen.
We are welcoming you at one of the events, whether it is a spotlight day or a dinner, to meet new and well known faces and to share your ideas about the development of the Early Phase Clinical Trials.
For more details, please contact us at info@arensia-em.com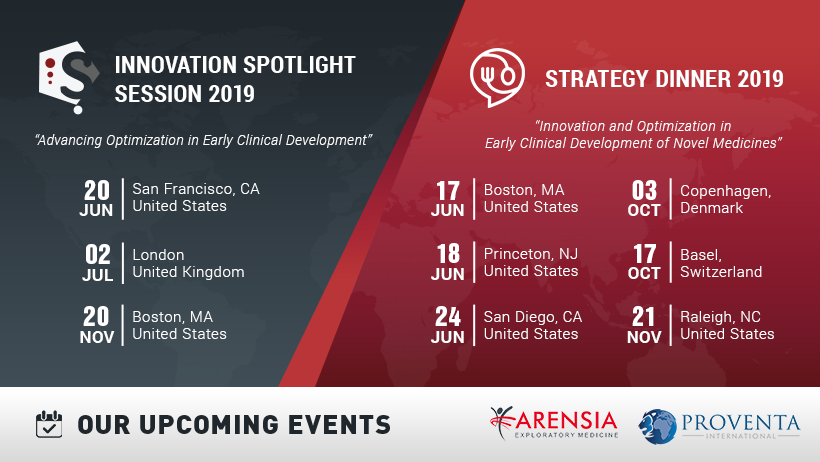 17.06.2019